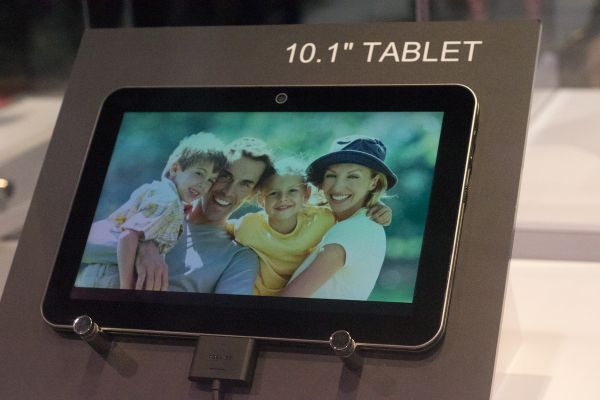 Ahead of CES, Toshiba revealed their Thrive successor, the Excite X10. This 7.7 mm thick slate would feature a 10.1" 1280x800 Gorilla Glass display and run Android 3.2 (and later 4.0) on a 1.2 GHz TI OMAP 4430 SoC with 1 GB of RAM. We didn't have a chance today to spend some time handling the device but we did see it and some of its kin locked behind glas on the show floor, and all four merit some mention.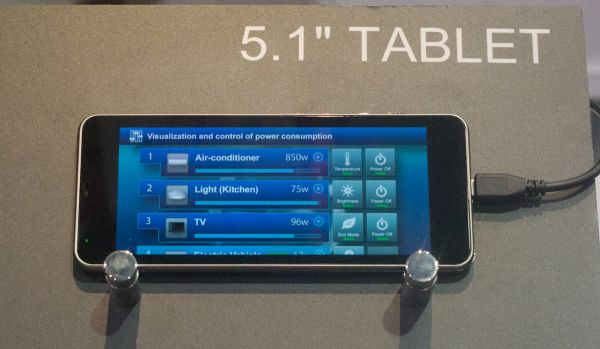 Sporting a unique frame, the smallest of the bunch was a 5.1" tablet with a 21:9 aspect ratio. Meant as a purely media consumption device the product is a response to the prevalence of premium film and television content available in this ratio. The displayed sample is meant to gauge interest more than indicate a production direction, so if this really appeals to you, don't get your hopes up.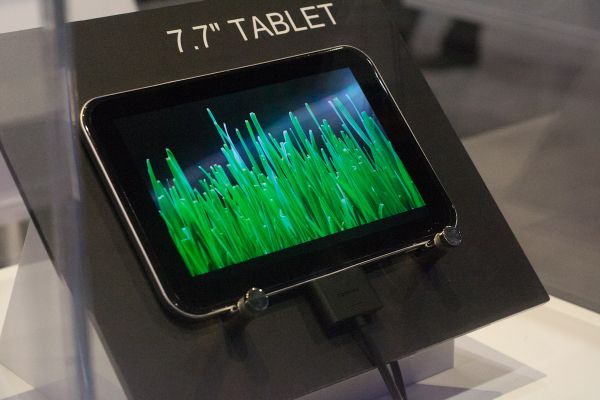 Slotting in between the 5.1" concept and the 10.1" Excite X10 is an unnamed tablet featuring a gorgeous 7.7" AMOLED display. Colors were bright and vibrant, while viewing angles were excellent. No comment was made regarding the display manufacturer, though with LG stepping out of the small AMOLED market the list of possible vendors is limited.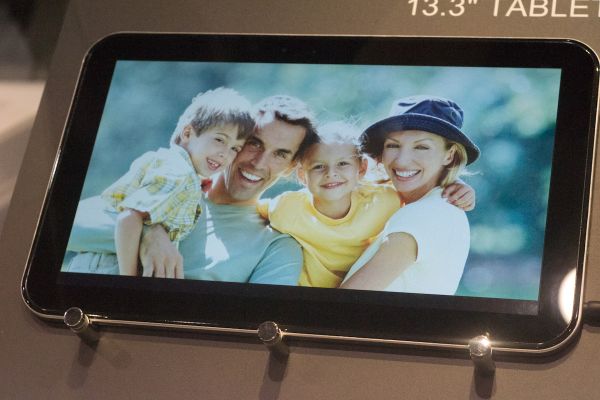 We will try and spend some time with the Excite X10 before the show ends, but in the meanwhile we spent some time ogling a tablet we never expected to see but could learn to love. At 13.3" the concept is meant to further fill the space between a tablet and a traditional PC, per Toshiba reps. If placed in production the device would feature a full line of accessories including a docking stand and a keyboard and mouse to provide input options that would help fill the role of the PC. Aiding in this desktop like experience would be a Tegra 3 SoC and a display that would most likely hit 1920x1080. Though quite large the slate was still impressively thin, measuring roughly 10 mm.
We'll be sure to follow up with Toshiba frequently to see whether any of these products make it to market.