Battery Life
No mobile device is anything without decent battery life. And with a focus on mobile media consumption you'd hope to get through a few movies before reaching for your cord? So how'd the G9s do?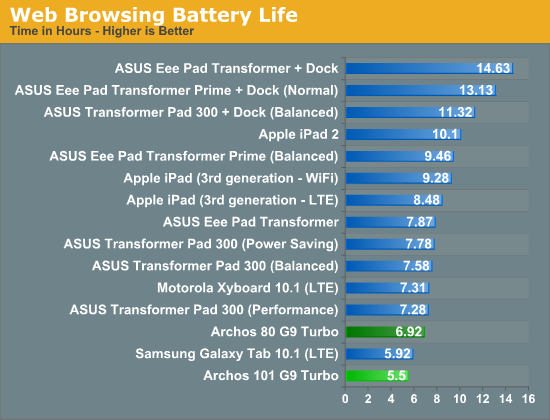 First, our Web Browsing Battery Life test, which cycles through several web pages consecutively, with the screen set to 200 nits of brightness. Things don't look so good. The 101 fares worse than Samsung's Galaxy Tab 10.1 on LTE, while the 80 fares a tick better than that, but a half hour worse than the Motorola Xyboard using its LTE radio. Maybe it'll do better with the WiFi turned off?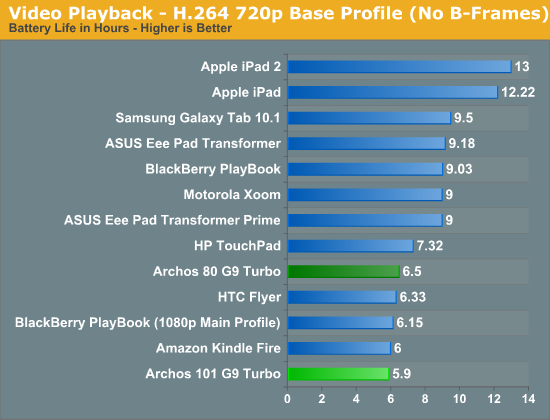 Sadly, longevity is just not their strong suit. The thickness of the tablet should be able to conceal a beefy battery, but that's not quite up to snuff with the current crop of tablets. How much this is a dealbreaker depends on the usage model. If you consider that there's still time on each of these to watch at least two-thirds of the Lord of The Ring Trilogy before recharging, that's plenty enough for traveling. However, that pretty much precludes using the tablets for much of anything else. It should also be noted, the addition of that 250GB HDD option would sap even more battery life away.
Conclusion
It's hard to stratify tablet manufacturers into market categories; they don't distribute themselves neatly into bargain, mainstream and high-end. Certainly some have cemented their place; you won't find us arguing that Coby's products are high-end. And some are trying to be all things to all players (Samsung and Asus come to mind). Even hardware platforms transcend pricing, with the same chipsets being used in bargain and high-end devices.
This lack of clarity between the high-end and low-end is Archos's opportunity and its hurdle. With no clear way to stratify based on cost, simply pick a price and offer features of a particular flavor. The 80 and 101 G9 Turbo line are no better or worse than other dual-core Android tablets at being just that, Android tablets. But where they rise above is in targeting the media hungry user that's not interested in signing up for another movie rental service, and knows their way around an SD card adaptor. Measured against the early class of Tegra 2 tablets, Archos puts up a good fight and hits the right price. Where things start to get fuzzy is when you look at the top of the line 101 G9 Turbo equipped with a 250GB HDD. At $369, this spec is just $30 short of the Transformer Pad 300, whose screen, battery life and performance outpace the G9 in key areas.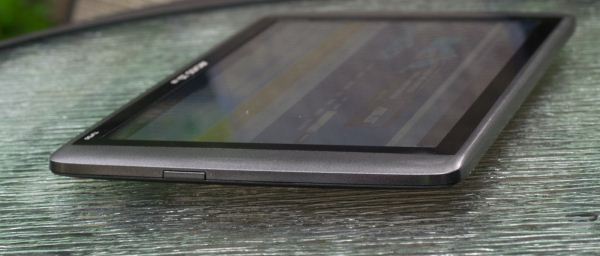 In the end, if you're someone with a huge collection of videos that has been looking for a tablet to compliment their viewing habits, the Archos G9 line is just good enough to be worth your while. But not good enough to be easy to recommend. The build quality and screen aren't as refined as we'd like, and the battery life is crippling for long trips. But with a brave pursuit of performance and an exceptional focus on media consumption, Archos clearly has what it takes to put together a compelling tablet. Early signs point to big things for Archos's next tablet generation. Which isn't too surprising for the company that was in this space before anyone else.