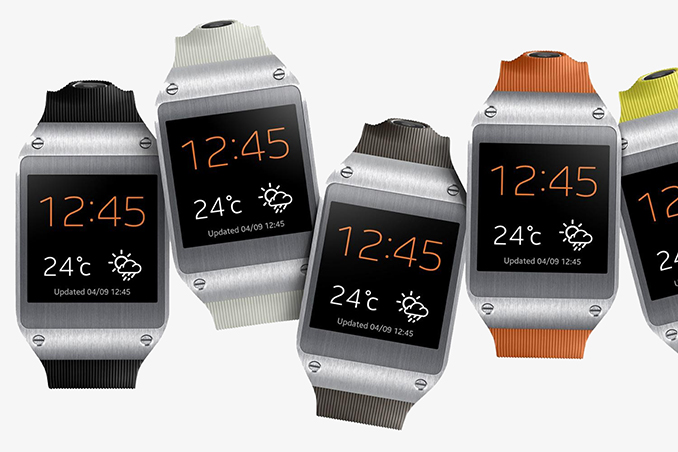 Samsung's original Galaxy Gear was one of the first in an initial wave of Android smartwatches. It ran Android at a time where a smartwatch was not a form factor that Google had anticipated for their operating system. Because of issues with software support and battery life, Samsung began releasing smartwatches that ran on their own Tizen operating system. Samsung also committed to updating the original Galaxy Gear from Android to Tizen. This staged rollout began earlier in May of this year, and it is now rolling out to Galaxy Gear users in United States. Samsung is promising that the update gives users access to a greater catalog of apps, along with software improvements that bring it closer to feature parity with the Gear 2 smartwatch.
The move to Tizen brings new features and additions to existing features. Many of these lie in the fitness and lifestyle capabilities of the Galaxy Gear. On Tizen the Galaxy Gear can keep track of a user's sleeping patterns using Sleep Mode, and it can keep track of workout routines in exercise mode which is an improvement over the original Android firmware which could only go as far as tracking footsteps. Unfortunately due to hardware limitations, features that utilize the heart rate monitor on the Gear 2 have not been brought over to the original Galaxy Gear
Samsung is also including a built in music player with the ability to store tracks right on the smartwatch. This is an interesting feature because it allows the Galaxy Gear to function on its own to some degree, which is a different smartwatch strategy than Google is taking with their Android Wear operating system which acts purely as an extension of your current smartphone. Another new app is the Controls application which acts as a settings app for changing brightness and volume as well as setting custom fonts, wallpapers, and icon sizes.
Beyond new apps and features, Samsung is promising that the move to Tizen brings significant increases in battery life which is great news for Galaxy Gear owners as battery life is one of the biggest concerns with smartwatches and the original Galaxy Gear running Android definitely struggled in this regard.
The update is rolling out in the United States starting today. Users will need to connect their phone to their computer and use Samsung's Kies software to download and install the update. While this isn't likely to be an issue for most users, Samsung makes a point of noting that there is no way to return to Android once the Galaxy Gear has been updated to Tizen.
Source: Samsung