Linksys and ZyXEL recently updated their product portfolio for SMB (small and medium business) networking gear. The updates came in the managed switches category for both companies. In addition, ZyXEL also introduced two new gateways.
Linksys
Linksys had recently lost ground as a SMB market leader, but, after Cisco's sale of the business unit to Belkin, things have been improving rapidly. Last month, they announced the Pro series wireless access point (LAPAC1750PRO) with support for cluster managment (handling multiple access points from a single interface) and a customizable branding portal. It also had dual GbE ports for increased throughput as well as redundancy. As with any AP in this market segment, the unit could be powered by PoE (Power over Ethernet). This 3x3 802.11ac AP was priced at $500.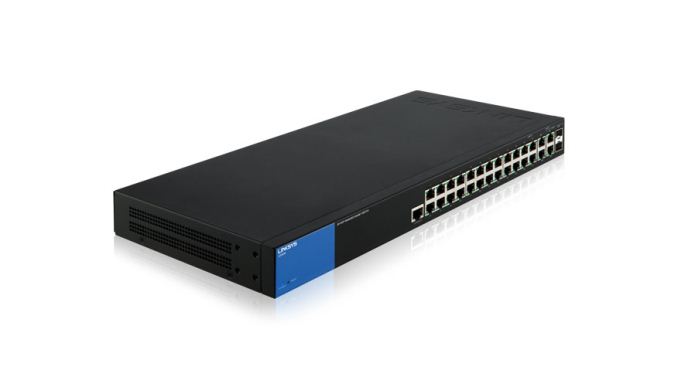 However, the standout announcement came this month for their managed network switches. Usually, we see vendors putting out 24 and 48-port switches, but Linksys is introducing 28 and 52-port ones. There are four models: LGS528, LGS552, LGS528P and LGS552P. The P models come with PoE+ support (802.3at) and have a 30W power budget per port. The 52 port models come with two 10 GbE uplink ports (SFP+). The non-PoE+ models are priced at $550 and $850 for the 28 port and the 52 port versions,
while the PoE+ models are priced at $950 and $1300. Note that these switches support Layer 3 static routing also.
ZyXEL
ZyXEL announced an update to the venerable GS2200 layer 2 managed switches yesterday in the GS2210 series. The updated internals reflect in lower maximum power consumption. The GS2210 also has a larger packet buffer. The lineup consists of 24-port and 48-port models with PoE (HP models) and without PoE support. Pricing for GS2210-24 comes in at $499 while the HP variant will come in at $799. The 48-port versions are priced at $1099 (GS2210-48) and $1349 (GS2210-48HP). I have been using the GS2200-24 24x7 at home for the last three years (not just as part of a testbed), and I have to say that the unit has been silent and reliable all through after initial setup.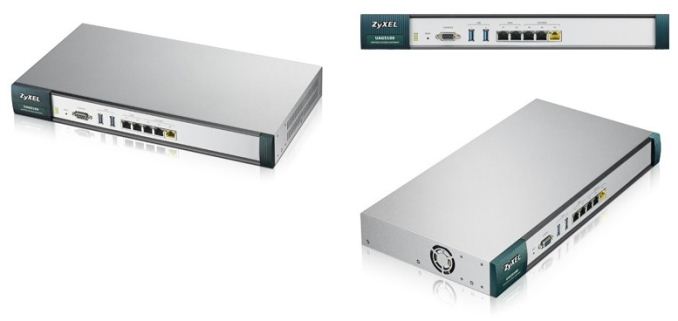 A couple of Internet Access Gateways were also announced, targeting the hospitality market. The UAG5100 supports up to 800 concurrent devices with dual WAN capabilities and an integrated WLAN controller for managing up to 32 Wi-Fi APs. The UAG2100 supports up to 200 devices, has a built-in 802.11n AP and an integrated WLAN controller to manage up to 8 Wi-Fi APs. The firmware features of both units are geared towards monetization of Internet services as well as recording of user access information for auditing and security purposes.