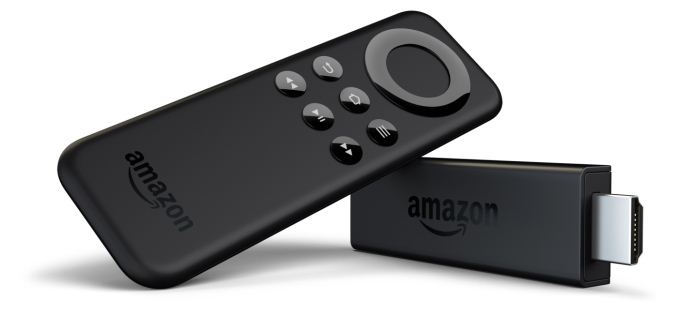 Today Amazon has announced their foray into the market for small HDMI streaming dongles. The Fire TV Stick competes with Google's Chromecast, the Roku Streaming Stick, and the Microsoft Wireless Display Adapter. Amazon notes in their advertising that the Fire TV Stick has more powerful hardward and faster WiFi than the Google Chromecast. I'm not quite sure how effective this will be at swaying buyers, as I would imagine many buyers don't care about the hardware inside of their HDMI streaming stick as long as it can stream their 1080p content. I've put Amazon's comparison image between the different streaming sticks below. Notably missing is the Microsoft Wireless Display Adapter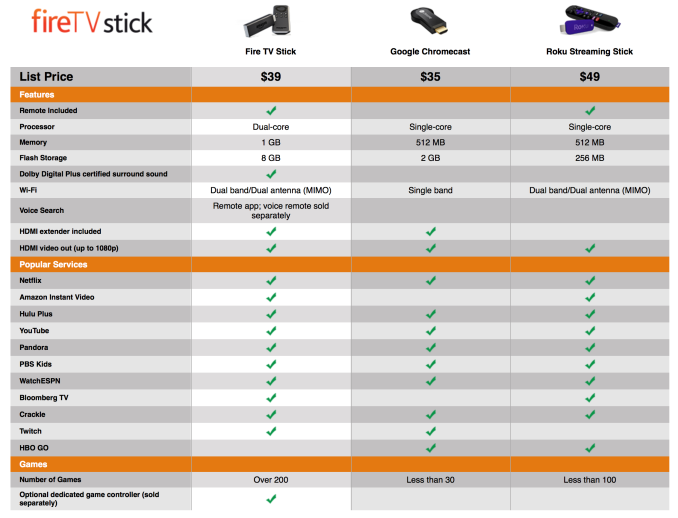 The real appeal of the Fire TV Stick is for buyers in Amazon's ecosystem. The Fire TV Stick supports popular streaming services like Netflix and Hulu, and includes expected features like streaming content from mobile devices. On top of all that, it includes the wealth of content available for Amazon Prime subscribers. Anyone who wants to try out Amazon Prime will receive a 30 day trial along with their Fire TV Stick.
At $39 the Fire TV Stick essentially matches the Chromecast on price and provides Amazon users a good alternative to other HDMI sticks. Amazon is also running a promotion for today and tomorrow that allows current Amazon Prime subscribers to purchase the Fire TV Stick for only $19. At less than $20, I can expect many prime users may purchase one simply to try it out.
Source: Amazon.com