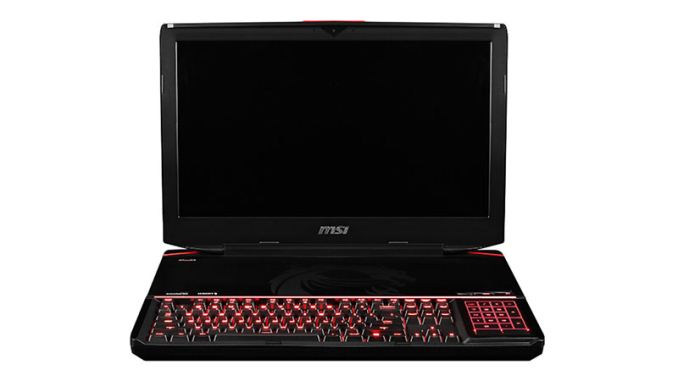 Yesterday MSI announced their latest notebook addition, the GT80 Titan. I'm a bit unsure what to think of the notebook, but it's obviously unique in that it offers a SteelSeries keyboard with Cherry MX Brown switches. It also has a tweaked keyboard/palm rest area, somewhat reminiscent of the Acer R7 in that the keyboard is at the front…only now you have to throw in shades of Razer's Switchblade touchpad/UI as there's apparently a configurable touchpad/screen on the right of the keyboard.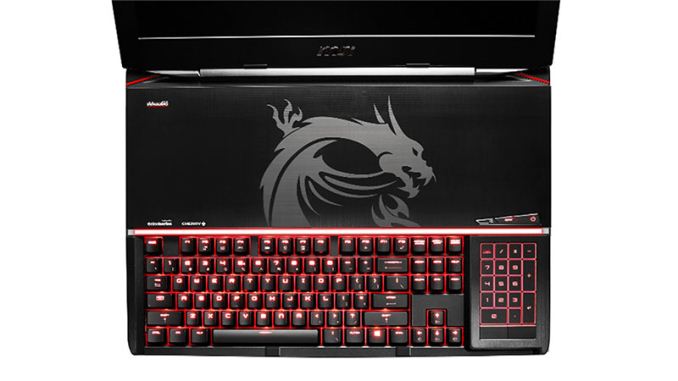 I get the idea of doing a notebook with a mechanical keyboard, though obviously that will result in a thicker chassis. I'm not so sure about shifting the keyboard forward and turning the 10-key into a touchpad and getting rid of the palm rest. For actual gaming, most users will still use a dedicated mouse, but I for one like having a place to rest my palms when gaming (or just staring at the screen trying to think of what to type next), and with a notebook that will likely be a couple inches thick that's a bit of a problem.
As far as the remaining specifications go, MSI is not officially announcing the supported CPUs or GPUs, and the GT80 Titan isn't actually available for purchase yet. My bet is the GT80 Titan will support at least the GTX 980M, and given it's an 18-inch chassis it could very well include support for SLI 980M. Given the name, it's also possible the GT80 will support desktop components (e.g. GTX Titan GPUs), but that's less likely; a desktop CPU on the other hand is certainly a possibility. Hopefully the screen and other elements can keep pace with the high-end mechanical keyboard. You can follow MSI from the GT80 Titan's page to receive updates if you're interested in hearing more.
Source: MSI PR