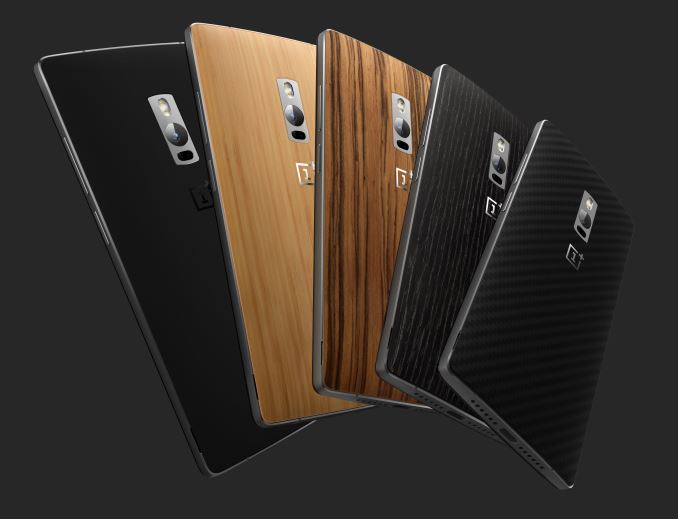 OnePlus showed up on the scene last year with a "flagship killer", the OnePlus One. For those that are unfamiliar with this device, it brought a Snapdragon 801 SoC, 5.5" 1080p display, and some generally impressive hardware at a 350USD price point for the 64GB variant. This made the OnePlus One a pretty incredible value, and to OnePlus' credit the One remains one of the better choices in the midrange market due to its high-end specs. Today, OnePlus is launching the successor to their first device, which is called the OnePlus 2. To establish some of the basic specifications of this device I would refer to the spec table below.
OnePlus One
OnePlus 2
SoC
Snapdragon 801 2.5 GHz Krait
Snapdragon 810 1.8 GHz A57/A53
RAM
3GB LPDDR3
3/4GB LPDDR4-1555
NAND
16/64GB NAND
16/64GB NAND
Display
5.5" 1080p
IPS
5.5" 1080p
IPS
Network
2G / 3G / 4G LTE (Category 4 LTE)
2G / 3G / 4G LTE (Category 6/9 LTE)
Dimensions
152.9 x 75.9 x 8.9mm, 162g
151.8 x 74.9 x 9.85mm, 175g
Camera
13MP Rear Facing (Sony IMX214) f/2.0, 1.1 micron 1/3.06" sensor
13MP Rear Facing w/ OIS and laser AF, f/2.0, 1.3 micron 1/2.6" sensor
5MP Front Facing
5MP Front Facing
Battery
3200 mAh (12.16 Whr)
3300 mAh (12.54 Whr)
OS
Android 4.4 w/ CM11S (At Launch)
Android 5.1 w/ OxygenOS (At Launch)
Connectivity
1x1 802.11a/b/g/n/ac +
BT 4.0 (WCN3680),
USB2.0, GPS/GNSS, NFC
802.11a/b/g/n/ac +
BT 4.1,
USB-C, GPS/GNSS
Fingerprint Sensor
N/A
Touch
SIM
1x MicroSIM
DSDS NanoSIM
LTE Bands
Global: 1/3/4/7/17/38/40
US: 1/2/4/5/7/8/12/17
EU: 1/3/5/7/8/20
Launch Price
$299 (3GB/16GB)
$349 (3GB/64GB)
$329 (3GB/16GB)
$389 (4GB/64GB)
As one can see, the display size and resolution is unchanged from the OnePlus One, but OnePlus is promising higher static contrast at 1500:1, relative to the ~1000:1 contrast of the One. This is likely due to the use of photoalignment technology, which seems to have become an industry standard within the past few months. The 1080p resolution is sufficient for a 5.5" smartphone, although an increase to 1440p would be noticeable I suspect that OnePlus is responding to demands for improved battery life over higher display resolutions. The OnePlus 2 also has the somewhat standard Snapdragon 810 for a high-end smartphone, although it's notable that the maximum frequency of the A57 cluster has been capped to 1.8 GHz in order to improve thermal performance. It isn't clear if OnePlus is also using hotplug or other mechanisms to only use two big CPU cores either, but this will take a review to really figure out what's going on. Battery also receives a minor size increase from 3200 mAh to 3300 mAh, presumably at a 3.8V nominal voltage. The lack of microSD expansion likely comes from user experience concerns, as is the non-removable battery. The OnePlus 2 also has a significant improvement to materials, as the frame is an alloy of aluminum and magnesium while the OnePlus One was only made of plastic on the outer casing.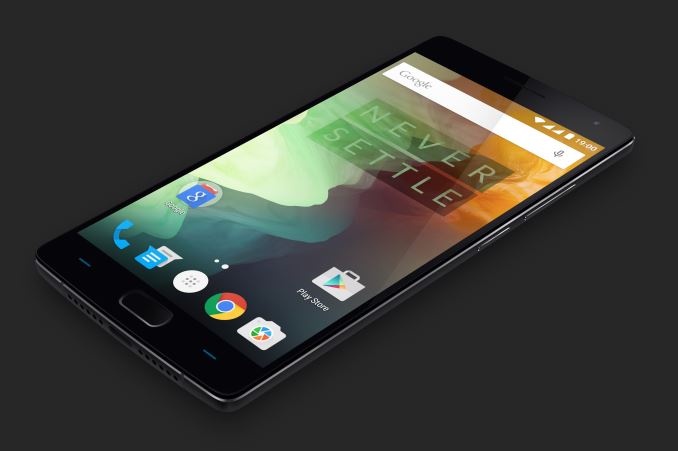 The other major change is the camera. It seems that OnePlus has elected to use a 13MP, 1.3 micron camera sensor with OIS integrated into the module and laser auto focus. The 13MP 1.3 micron sensor is likely to be the OV13860, which means that the sensor format is similar to both the LG G4 and Samsung Galaxy S6, but with a larger pixel size to improve low light performance to reduce read noise from the sensor. Optical stack details remain unknown but the aperture stays at f/2.0 to balance distortion and low light performance. OIS is also introduced to improve low light photo performance for longer exposures. Laser AF is also added to reduce AF speed, a weakness that was present in the OnePlus One. Given the look of this laser AF mechanism, I suspect this is ST-M's time of flight sensor which means that this sytem will be most effective within 10cm of the laser AF sensor.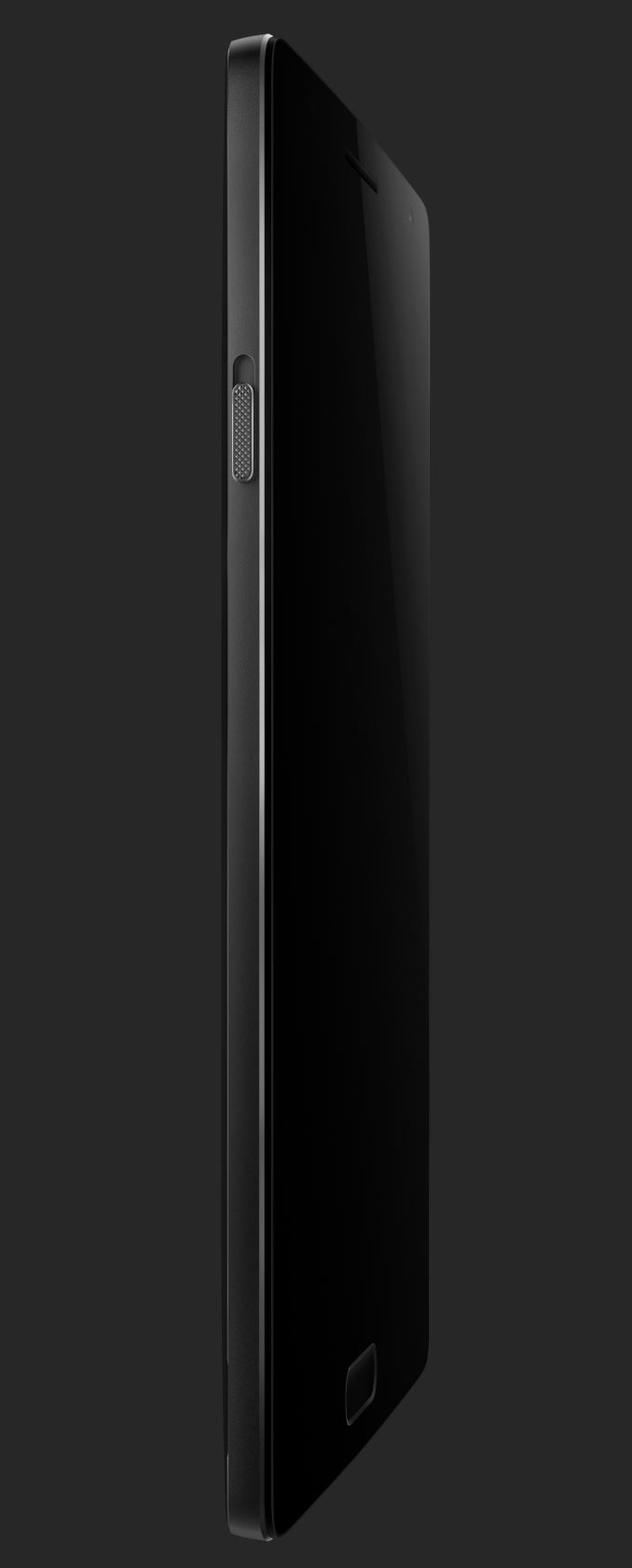 OnePlus has also introduced some new features in the form of a notification switch, fingerprint sensor, and USB-C port. The notification switch allows for fast switching between all, priority, and no notifications somewhat similar to the iPhone's mute switch. The fingerprint sensor is also said to be better and faster than the iPhone 6's TouchID sensor. It's also purely capacitive, which should make it unlikely to fail over time and you can turn the phone on and unlock it only by using the fingerprint sensor, which would make the experience similar to the HTC One M9+ and Huawei Ascend Mate 7. The addition of USB-C is also great to see, as this makes OnePlus one of the first OEMs to adopt the reversible USB connector standard although it isn't clear if all of the various features that come with USB-C will be adopted with the launch of Android M.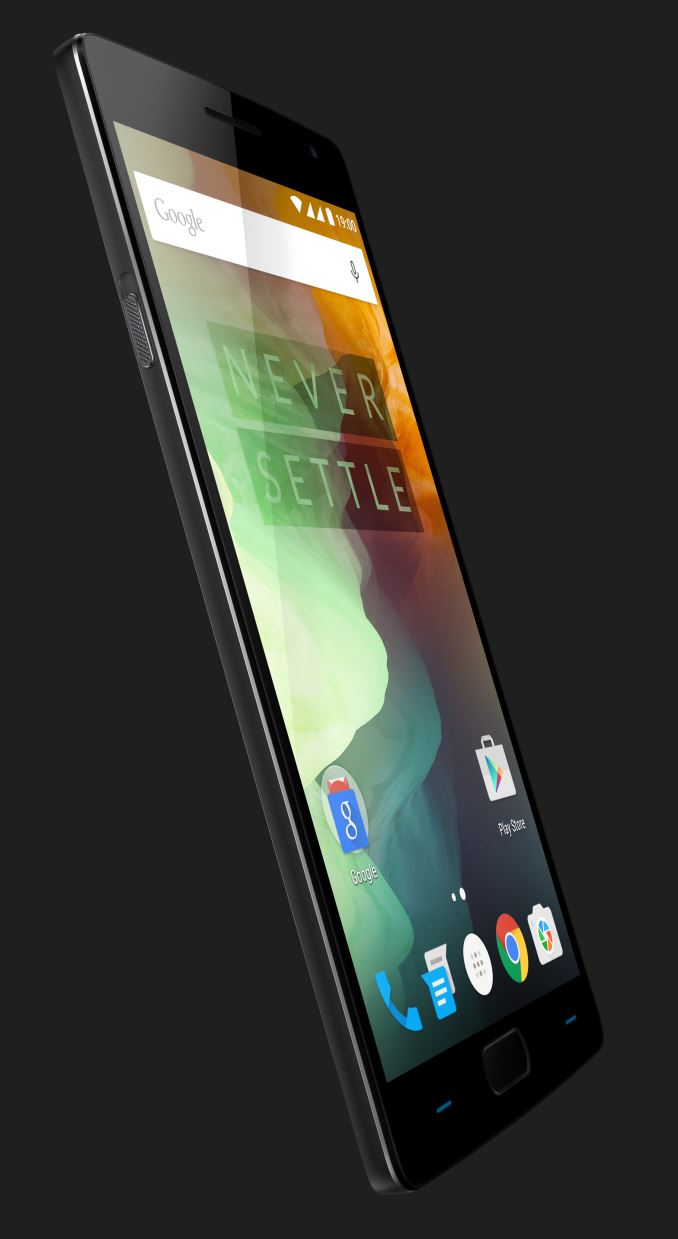 The OnePlus 2 will be available starting August 11 in select countries for the 64GB storage variant. The 3GB/16GB model will be 329 USD, and the 4GB/64GB model will be 389 USD. StyleSwap covers, which allow you change the back cover's look and feel, will also be available, with black apricot, Kevlar, bamboo, rosewood, and sandstone black options.