Enterprise
It was recently announced that the Fugaku supercomputer, located at Riken in Japan, has scored the #1 position on the TOP500 supercomputer list, as well as #1 positions in a number of key supercomputer benchmarks. At the heart of Fugaku isn't any standard x86 processor, but one based on Arm – specifically, the A64FX 48+4-core processor, which uses Arm's Scalable Vector Extensions (SVE) to enable high-throughput FP64 compute. At 435 PetaFLOPs and 7.3 million cores, Fugaku beat the former #1 system by 2.8x in performance. Currently Fugaku has been used for COVID-19 related research, such as modelling tracking rates or virus in liquid droplet dispersion. The Fujitsu A64FX card is a unique piece of kit, offering 48 compute cores and 4 control cores, each with...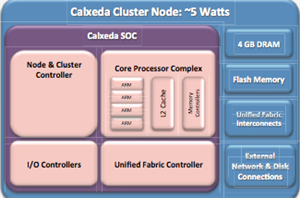 Calxeda EnergyCore SoC Boston has released its Viridis server which uses Calxeda's ARM System-on-Chips (SoCs). Each SoC consists of four ARM Cortex-A9 cores and up to 48 SoCs can be...
4
by Kristian Vättö on 7/9/2012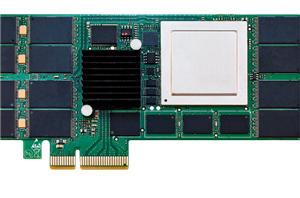 Computex is now running at full power and announcements are coming from everywhere. SanDisk just launched their latest addition to their enterprise storage portfolio: the Lightning PCIe SSA. SanDisk...
3
by Kristian Vättö on 6/4/2012
In a move sure to come as a surprise to approximately no one, HP is updating several members of their workstation lineup with new Ivy Bridge-based processors, including Ivy...
3
by Dustin Sklavos on 6/4/2012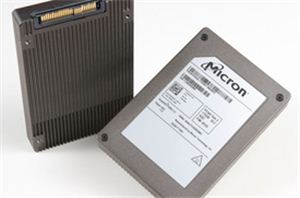 Micron has announced the first 2.5" SSD which utilizes PCIe interface instead of the more common SATA interface. The 2.5" form factor allows for easy serviceability because the drives...
12
by Kristian Vättö on 3/7/2012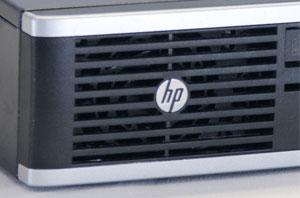 If you've been following along for a while, it should be pretty clear that around here, we're fans of doing a little computing. Awkward turns of phrase notwithstanding, we...
42
by Dustin Sklavos on 9/29/2011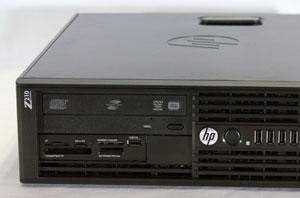 We're taking our second excursion into enterprise-class desktop territory with the kind of machine that should be of interest both to IT management and enthusiasts alike: HP's Z210 SFF...
26
by Dustin Sklavos on 8/29/2011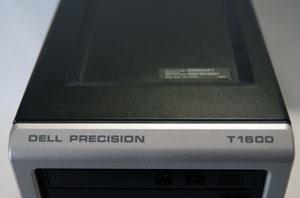 We've spent a lot of time dissecting boutique gaming desktops, but there's another class of hardware that we only rarely get to discuss. Today that changes with the first...
29
by Dustin Sklavos on 5/2/2011