Lakefield
As I opened my inbox this morning, I was surprised. I keep track of when Intel puts products on End of Life (or starts the process through something called Product Discontinuance), and so I usually see a run of 3-5 year old CPUs or storage or servers pass through without much of a worry. When I opened up my daily brief today however, the headline read 'Core Processor with Hybrid Technology Discontinued', which immediately struck me as a bit crazy. Intel announced Lakefield, its only Hybrid CPU on the market, in January 2019. It pairs one of its big cores with four smaller Atom cores in a small 12mm square package. Not only this, Lakefield is one of Intel's first Foveros packaging processors, with a...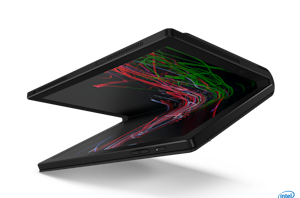 Announced back at CES, Lenovo's ThinkPad X1 Fold is now available for preorder. Combining a foldable 13.3-inch OLED display with Intel's Lakefield Hybrid CPU, this Always Connected PC ushers...
16
by Brett Howse on 9/29/2020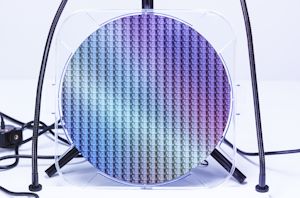 For the past eighteen months, Intel has paraded its new 'Lakefield' processor design around the press and the public as a paragon of new processor innovation. Inside, Intel pairs...
225
by Dr. Ian Cutress on 7/2/2020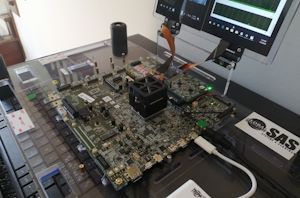 Over the past 12 months, Intel has slowly started to disclose information about its first hybrid x86 platform, Lakefield. This new processor combines one 'big' CPU core with four...
79
by Dr. Ian Cutress on 6/10/2020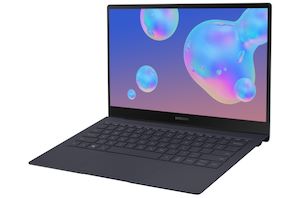 Samsung this morning is taking the wraps off of the long-awaited Intel (x86) version of the company's popular ultraportable, always-connected laptop, the Galaxy Book S. First teased by Samsung...
50
by Ryan Smith on 5/29/2020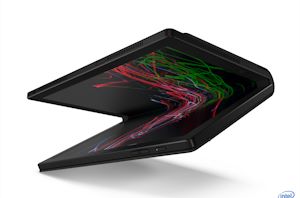 In 2019 we were exposed to the first foldable display smartphones and wearables, with the Samsung Galaxy Fold, Huawei Mate X, and Xiaomi Mi Mix all demonstrating various themes...
17
by Dr. Ian Cutress on 1/6/2020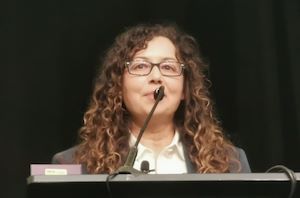 I've constantly stated for the last two years that the next battleground in performance for the semiconductor market is going to be in the interconnect – whether we're speaking...
19
by Dr. Ian Cutress on 1/3/2020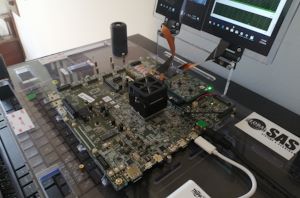 At the IEEE International Electron Devices Meeting (IEDM) 2019, Intel had two package integration presentations, one on its Omni-Directional Interconnect and one on its 3D stacking Foveros technology. In...
37
by Dr. Ian Cutress on 12/11/2019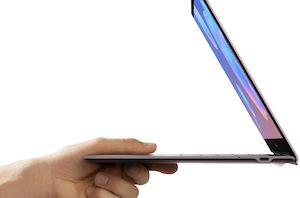 Among several items at its developers conference this week, Samsung revealed that it was working on a version of its always-connected Galaxy Book S laptop powered by Intel's Lakefield...
29
by Anton Shilov on 10/31/2019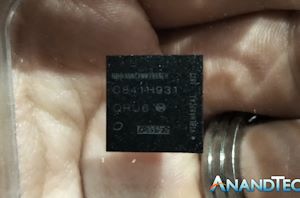 While Intel has been discussing a lot about its mainstream Core microarchitecture, it can become easy to forget that its lower power Atom designs are still prevalent in many...
101
by Dr. Ian Cutress on 10/24/2019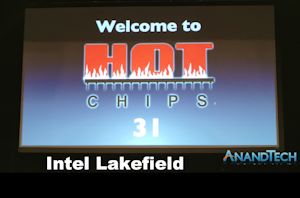 One of the interesting developments in packaging technology in recent memory is the 3D stacking of Intel's new Foveros technology. The first chip to use this packaging technology is...
31
by Dr. Ian Cutress on 8/20/2019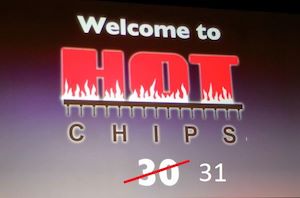 There are two trade shows every year that I love. Computex in June is great, because the scale of the industry it covers, and Taipei is a wonderful location...
17
by Ian Cutress on 5/16/2019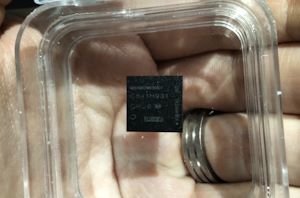 At Intel's Architecture Day, the company showed off a new stacking technology called 'Foveros', which is designed to allows the company to make smaller chips. The idea behind Foveros...
10
by Ian Cutress on 1/7/2019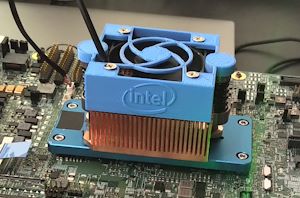 This year it seems that Intel is finally ready to talk about 10nm. After next-to-nothing on the subject at CES 2018, Intel is now talking about three new processor...
61
by Ian Cutress on 1/7/2019